... "Crack" has destroyed my family...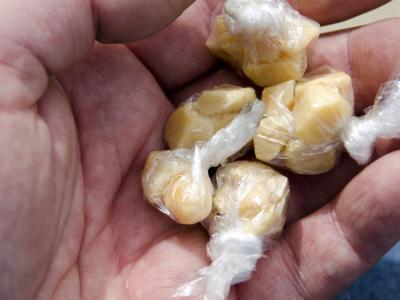 I think that you should upload on the Internet pictures of people destroyed by drugs, as I believe it would be a great help for addicts.
My husband is a drug addict, he was a good person in all aspects of his life until he met the misfortune of his life: "crack". He spent his time every day begging on the streets. On one ocassion he kept 22 straight days without coming home. On another day, as I was searching him, I found him quarreling with another beggar , wishing to kill each other.
Before that he had lost his job, his image and dignity.

He has gone so far as to steal, not only me but also to his friends, as "crack" became the only real friend of his life.
Since 5 years ago I am fighting for help and I have resorted to everything: church, medical, rehabilitation centers and I got nothing. "Crack" is destroying his life and mine, too.
I live in Brazil and traveled abroad to see if he changed, but that has not happened since his situation and mine has worsened further. It seems an evil which has no cure and I am devastated, not knowing where else to turn.

Once he turned a member of a Christian church and managed to last a year without consuming it. It appeared that he had definitely withdrawed from his vice; however, only in an instant, without any reason or explanation, he relapsed again to use it.
I'm tired, and the worst is the risk I am taking when I go to those "mouths of smoke" looking after him.
I have a house and a little girl I have to sustain. I'm depressed and heartbroken and I can only mourn the damn "crack" took away my husband and father of my daughter. I think I should straighten up and live again.